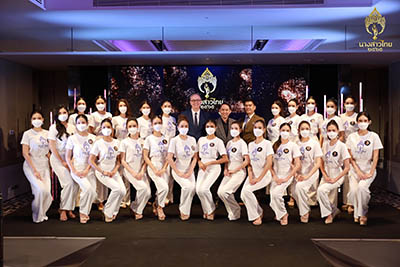 Miss Thailand 2022 Audition Round already announced top 24 finalists.

Yesterday (January 15, 2022), the Miss Thailand pageant stage for the year 2022 announced the 24 finalists of the beauty contest after competing in beauty and talent in the Audition round at the Montien Hotel, Surawong, Bangkok, which was honored by the judges, who were senior beauty queens and specializing in personality, such as Bum-Panadda Wongpoodee and Lukkad-Methinee Kingpayom, today each beautiful woman shows her wit and answers questions according to the "Keyword" name of provinces throughout Thailand. And shines on the outstanding, beautiful, and very talented the style of modern women Which will continue to compete on the Miss Thailand 2022.
You can follow and watch Miss Thailand 2022 via TRUE channels, including via the digital platform of the contest, including Facebook: @officialmissTH and Instagram: @official_missthailand.